Nic Joly's new collection, 'Light and Dark' is his most personal collection to date. He will be launching the collection with a tour around the London area.
"We are all made of light and dark. Why do we hide the dark side?" – Nic Joly
British sculptor Nic Joly brings to life paradoxical characters and scenes; small in scale but larger than life, they are simultaneously satirical and truthful in nature. This summer sees the launch of his latest collection of original work, which Nic will be showcasing at three of our London galleries in June.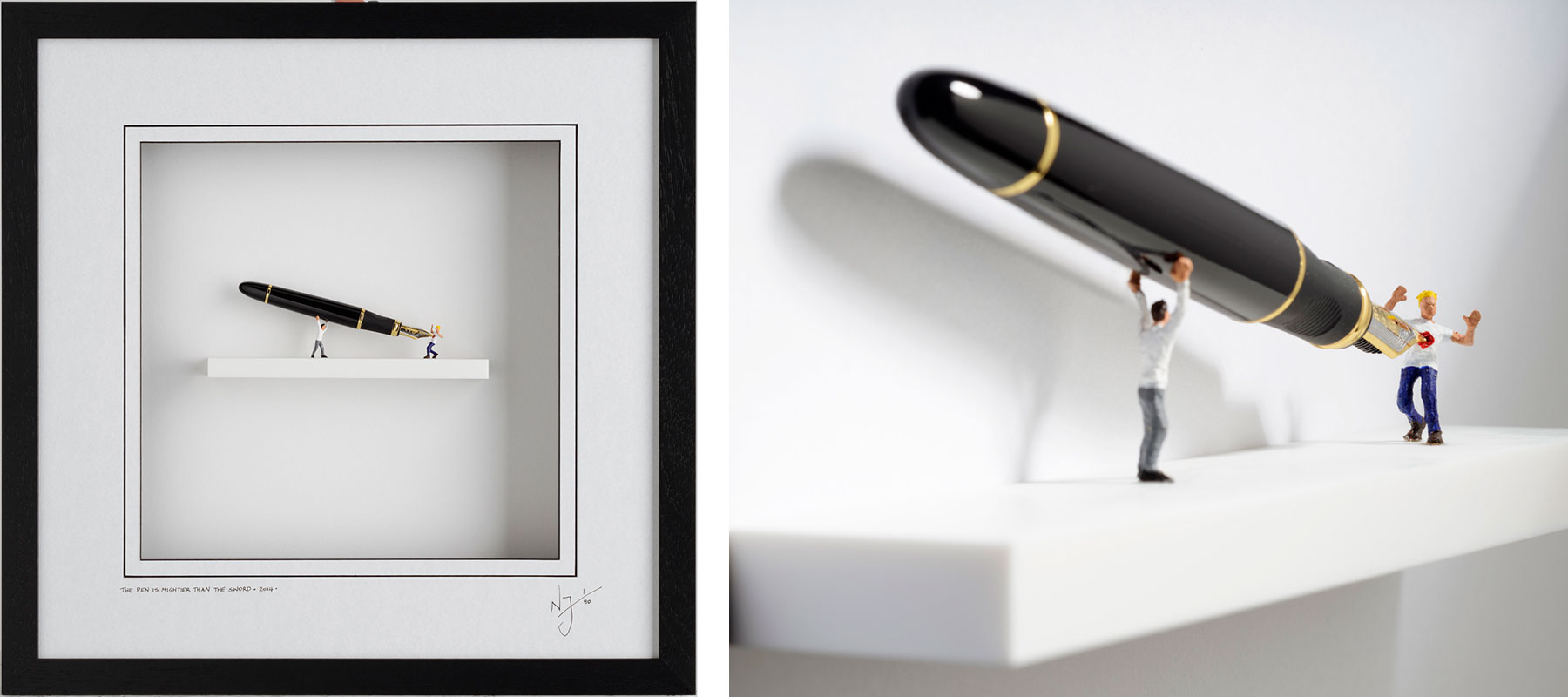 "This collection of work is the most personal collection I have ever put together, I have lifted the lid on the feelings,  opinions,  emotions,  past experiences and thoughts that have been  and are part of my life."  – Nic Joly
The London tour will also see the launch of a brand new limited edition piece,The Pen Is Mightier Than The Sword. Inspired by the well-known quote originally written in 1839 by the novelist Edward Bulwer-Lyton, this intricate edition of 90 will be unveiled by Nic exclusively at his London visits.
Nic says; "In the age we live in, it has never been more important to remember and take responsibility for the fact that thinking, creating and writing have more influence on people and events than the use of force or violence."
Nic will be appearing at Covent Garden, Canary Wharf andBluewater galleries throughout June. If you would like to meet the artist and view the unveiling of his new work, please contact us for more information.