141 Days – An international sculpture installation to mark 100 years since the battle of the Somme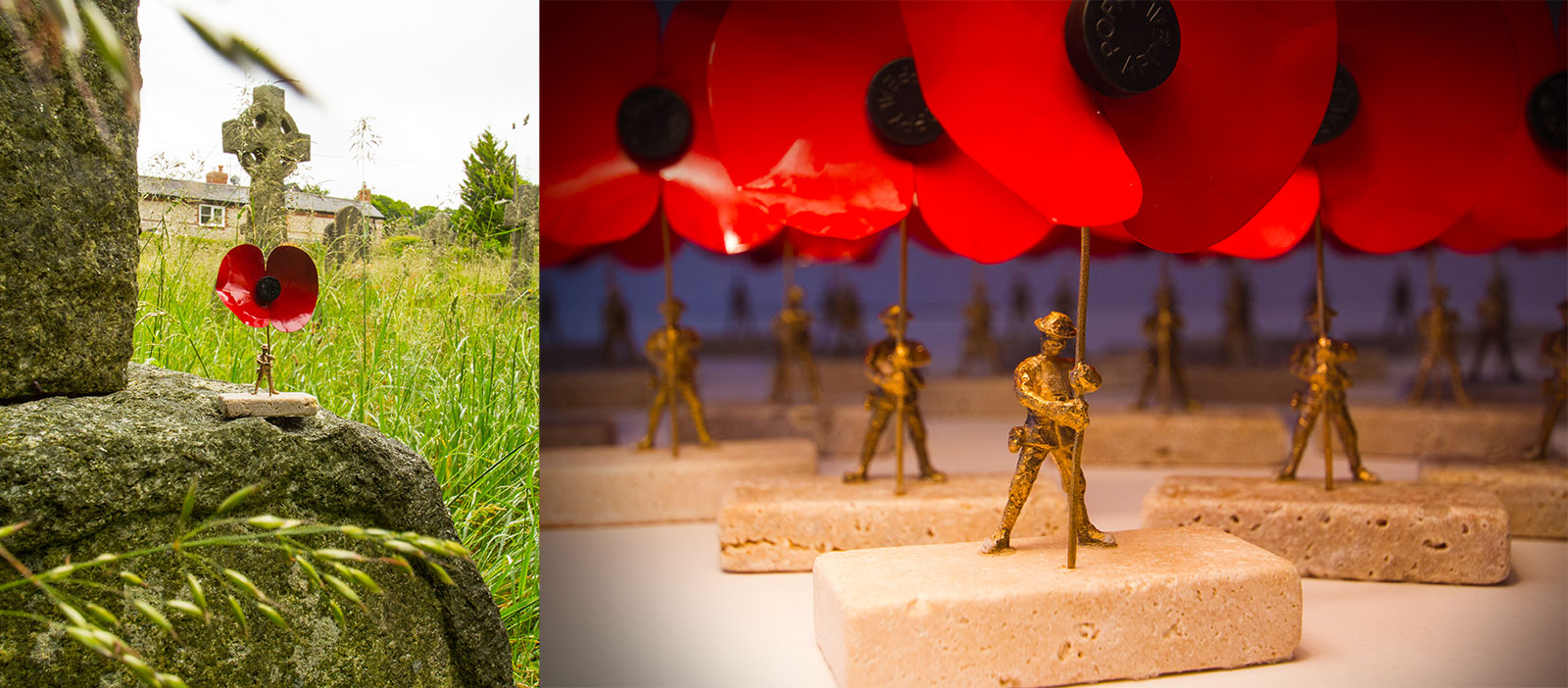 To mark this centenary, British sculptor Nic Joly, is placing 141 bronze figures holding poppies, on 141 memorials all over the country as well as on memorials abroad.
The polished bronze figures stand 50mm tall with their red poppies. The figures will not be attached in any way to the memorials, they will simply stand somewhere on the memorial (possibly slightly hidden), looking out at the world, reminding us that every life lost was a golden one.
This installation is about awareness, making people stop, remember, and think about what happened 100 years ago.
The 141 locations are to be a secret, so that people go looking for the figures all over the country and abroad, and are reminded of the memorials to our lost soldiers.
On the 29th of June, the BBC aired a film about this installation. This is when the public will be called to action on prime time television, to go looking at the memorials that are in their locality.